Part 5. The Tailstock, continued..
Firstly, apologies for not posting on this for such a long time. Have been overtaken by events and other issues and anything to do with hobbies has had to be kicked into touch for a while. That, and what with the cold weather, it has not been exactly encouraging to work in a freezing cold garage in the evening!
However, yesterday I managed to do a little more to the Tailstock so here a a few pictures of progress so far..not much, I'm afraid, but it keeps the project ticking over.
The object is to make something which will allow you to do the drilling of float bodies and also to be able to support long, cane-stemmed floats of different sizes, whilst the body is being turned.
It will be very similar to a full-sized lathe, but in miniature.
Last time, we were using the lathe as a crude sort-of mill, to hack out the unwanted metal from the block of steel. Continuing on from that then, the next step was to cut away the middle to make a 'waist'. (All will be clear as you will see..)
The block was again set up on the lathe bed and clamped to it. Using such a big cutter, it was only possible to make very light cuts of about 0.005" at every pass, so it took a little while.
In answer to your question Estaban; yes, I do have a drawing of the project, but that is being constantly updated as we go along! Certain things are hard and fast of course, otherwise we would never get anywhere.
After a lot of setting-up & taking down, we eventually arrived at this..
The next thing was to put it up in the lathe, clock up true to the sides and base, then drill & bore a hole through for the thread.
Whilst it was set up in this position, I turned a boss on each end, using a boring bar on the opposite side and running the lathe in reverse.
Now it was time to start filing..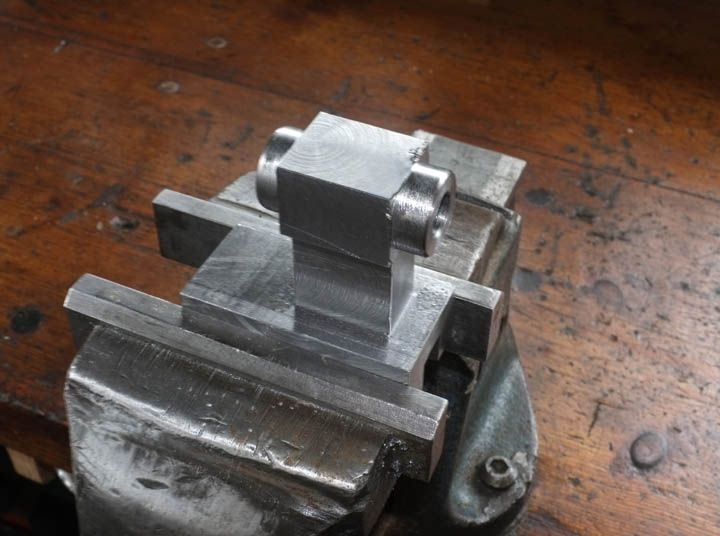 ..starting by radiusing off the top (roughly at this stage) to blend in with the end bosses.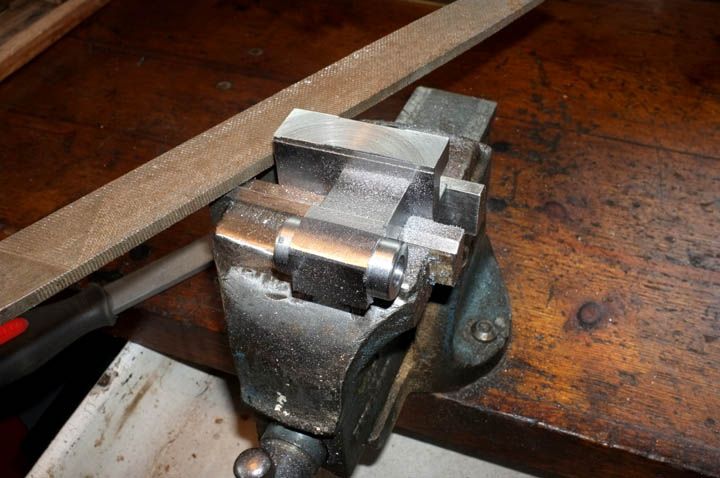 This was then roughed out.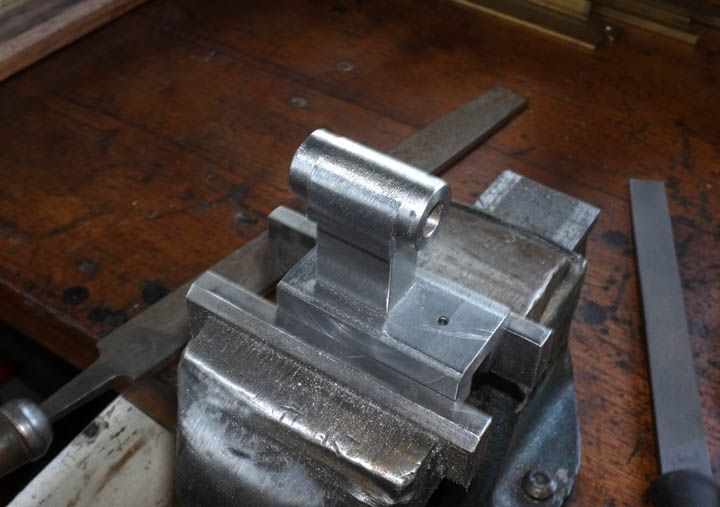 The block was then again set up on the lathe bed to make the chamfered edges..
The radii were then filed in..
..and the waist. I did this with a 14" 'Rat-tail' file to start with, then second-cut with a half-round.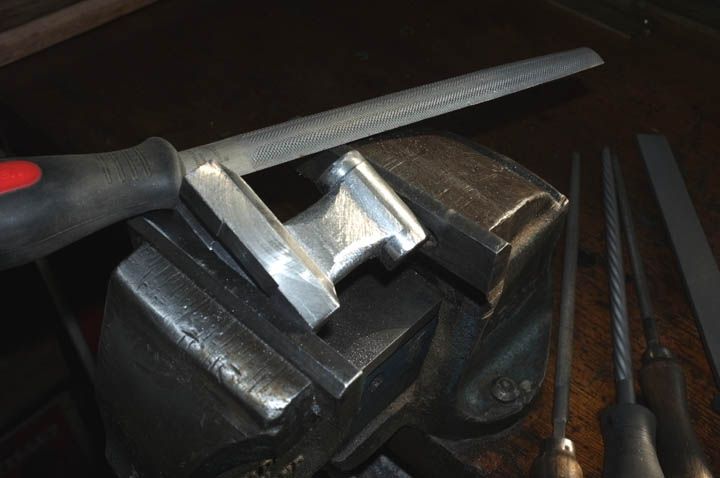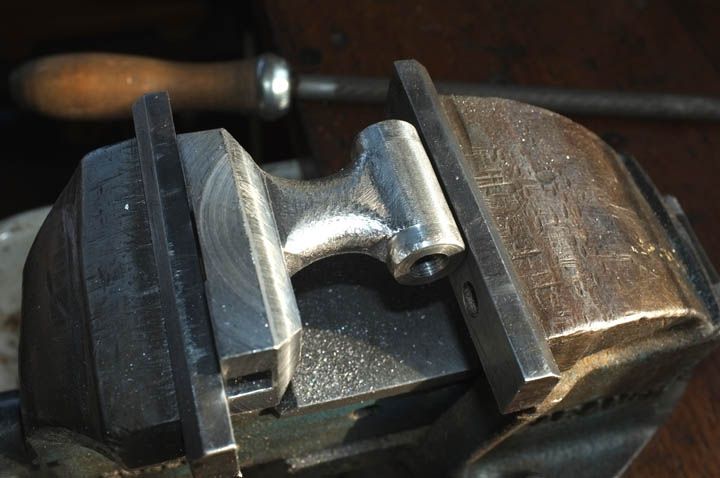 I then cut the thread. In this case, a standard M12x1.75p.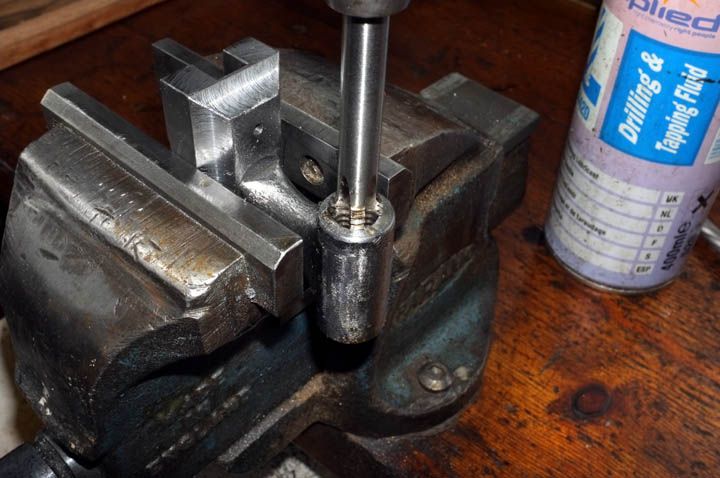 The tailstock is now starting to take shape but there is still much to do yet to complete it. ..Couldn't resist a trial fitting..!
The next thing will be to make the centre 'quill' and the means of locking it in the desired position.
More next time..
Regards from wm+