Fishing out the back of my new best friends back garden which overlooks the Cherwell and another rivers confluence  today,
So in effect I have two rivers to myself!
The rivers down here in Oxford are as low as ours up home but I have fished here before so I know at least their are lots of fish about,
I was after quality perch, I bought my worms down from stoke, these worms are pampered and huge, I also had some perch flavour attractor from Archie Braddock, so as far as I was concerned, the perch were in trouble!
I caught, a very welcome tiny and beautiful barbel, the smallest barbel in the world, first cast!
A huge snotty bream and lots of smaller ones, roach, dace, more barbel and Ronny crayfish,
Not a single perch went for any bait, but plenty attacked my stick float as I reeled it in, I should have got the spinner out really but I was determined to do stick fishing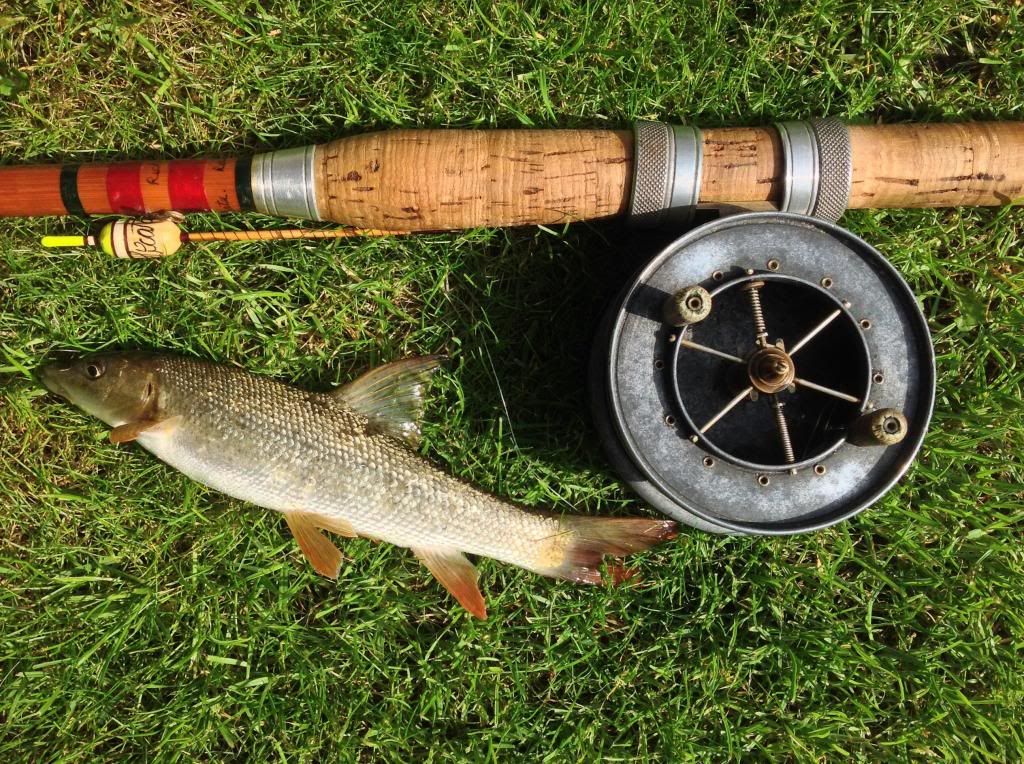 The reel is three and a half inch diameter to give an idea of scale